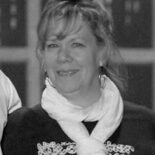 Owner and
Artistic Director
Lynn is the current owner of Fleetwood Dance Center and the Artistic Director of Fleetwood Dance Theatre, Inc. She received her early dance training under Pittman Corry, Karen Conrad, Yurek Lazowski and Richard Gain. She furthered her studies at Florida State University and North Carolina School of the Arts. Lynn also holds a BBA degree in Marketing from Georgia State University. Her students have been seen in performance with Fox 5 Good Day Atlanta, Walt Disney World and FOCUS.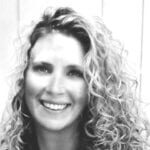 Ballet, Pointe,
Lyrical, and Modern
A native of the Washington D.C. area, Joy studied dance at The Washington School of Ballet under the direction of Mary Day, Lupe Serrano, Victoria Leigh, Patricia Berrend and Rudolph Kharatian. As a youth she was selected to join The Young Dancers of the Washington Ballet with performed with the Washington Ballet Company. She later joined the Southern Ballet Theatre (now The Orlando Ballet), and continued her career dancing with the company and teaching at The Southern Ballet School of Dance. Joy has been instructing at Fleetwood Dance Center since 2000.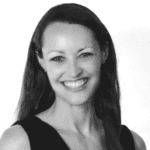 Hip-Hop, Jazz, Contemporary, Musical Theater
Born and raised in Atlanta, GA, Laura started her dance training competing at local studios and deepened her love of the theatre arts in high school. She went on to obtain a BFA in Acting with a dance minor from Pace University (NYC). After furthering her dance/acting career in LA, she returned home to Atlanta to start a family and Q&U Productions (a videography company). Laura started teaching at various studios in high school, has choreographed numerous theatrical productions/films, and has been a proud member of the Fleetwood staff since 2013.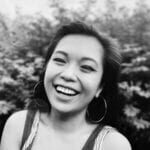 Hip-Hop, Jazz, and contemporary
Perlizbeth De Leon is originally from North Carolina, graduating from Appalachian State University with a B.S. degree in Art Education (K-12). Her style is a unique fusion of hip hop, contemporary, jazz, popping, house, and waacking. She has choreographed for local Atlanta artists like Jennifer Chung, Sadie Nicole, and Ambra Denise. Other creative work includes showcases, and video concepts. Perlizbeth was recently selected for the new Summer Choreographic Residency at Dance Canvas and Atlanta Contemporary. We're excited that she is a part of our team!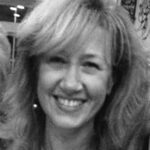 Beth Leigh joined the Fleetwood staff in 2016 and keeps our operation running smoothly. As a mother, she loves working with the children at the studio, and watching them grow in their aspiration of dance. Beth Leigh is your "go-to" person whenever you need assistance or information about the dance center.
Now interviewing new teachers for the upcoming dance season. Please send headshot, resume, and choreography video to [email protected].
We also invite guest artists who teach and perform throughout the season.